1 cards
To Professor John Wakefield
A very Merry Christmas and
A wonderful New Year!
Dear David & Jane
Juana
Professor White,
Your student Juana
Having a nice trip. I wish you smooth sailing! A wedding wish for you. Expressing my sincere bless. From Juana
Business cards
Binhai International Business School
Wan TongAdd: Southwest Seashore City Road No.98
English professorTel: 0411-4673289
Fax: 0411—4708500 13614314654
Dean of Studies
E-mail:FL1603@pub..cn
Postcode:116023
Citizen's Identity Card The people's Republic of
China
Name: Wang Haiyu
Sex: Femal
Nationality: Han
Birthday: October 25, 1994
Address: Wangchen Village 4 Clubs,Chenhu Burg, Shandan town, Gansu
Date of Issue: september 20, 2014
Period of Validity: 10 years
No: 622226199410253645
Issued by: Shandan County Public Security Bureau
2 Notes
October21
Mrs.Wang,
I am terribly sorry I can not attend classes today because of high fever. I enclose a certificate from the doctor who said I should drink more water and have a good rest. please approve my asking for leave.
Yours sincerely
Li Ming
May 9
Dear Sir,
I beg to apply for three days leave of absence from the May 10 to May 13.The reason is that I will prepare my school speech contest . I hope that my
absence will not cause you too much inconvenience and enclose a certificate.
Your faithfully
Juana
October 5
Dear Sir,
I want to apply for one week leave of absence from the 6th to the 12th to pay a visit to my sick mother. I will be very appreciate if you can approve and enclose a telegram from my
hometown. Additionally, I will try my best to finish the work I have delayed.
Your sincerely
Wang Mei
3 Notice
A meeting in our department will be held this Wed. afternoon at two o'clock in classroom 608 to discuss the preparation for the final exams.
All teachers should attend !
Department secretary
English corner will be organized in
Teaching Building 3, from 7:30pm to 9:30pm, on Wednesday,December 2.
Thanks for your kind attention!
English 131
NOTICE
Expecting Your Attentoin
A lecture will be given How To Learn English well By Prof. Henry Jack
In room 609,Teaching Building On Monday ,Dec. 7, 2015. At 5:00 The English Department Office
Dec. 7,2015
4 Letter writing
Prof. Li Gang Peking University, Beijing 100871,P. R. China
September 1, 2006
Linguistics Apartment
WA University, Seattle
98121, U. S.A
Dear Sir,
I am on behalf of Peking University to suggest that we should build long-term and friendly relation. And we hope invite teachers of your university to have lectures about linguistic theories. At the same time, our university will send teachers to teach the course China Education in your university.
I wish we will have a good cooperation.
We are looking forward to your reply.
Yours sincerely,
Li Gang
5 Resume
Resume
Name: Zhang Ming Age:24
University: Hubei University
Major: English
Address:Dongcheng District 128, Beijing
Telephone: 010-87264577 Hobbies: Music, Travel Job Objective: English Secretary
Experiences: working as an English Tour Guide for two years Special Skills: Being good at OralEnglish. Dear sir/madam, I saw your advertisement from the job market of your vacancy for English secretary. I think iam competent to this job. I graduated from Hubei University and my major was English. Except that, my oral English speaks very well. I have been worked as an English Tour Guide for two years. Please trust me that I am the person you have been looking for. I would be grateful if you give me reply. Yours sincerely
Juana
Resume
Personal data
Name: Wang Haiyu
th
Date of Birth: October 25,2006 Sex/gender: FemaleTel:18394169253 Nationality: Chinese Health: Good Marital status: Single
Job Objective
To work as a middle school English teacher Education
2013-2017: Lanzhou City University Major: English
2010-2013: Shandan NO.1 High School 2007-2010: Chenhu Middle school Hobbies
Reading and singing
Language Proficiency
English: fluent in speaking, reading and writing
第二篇:应用文写作(消息) 0字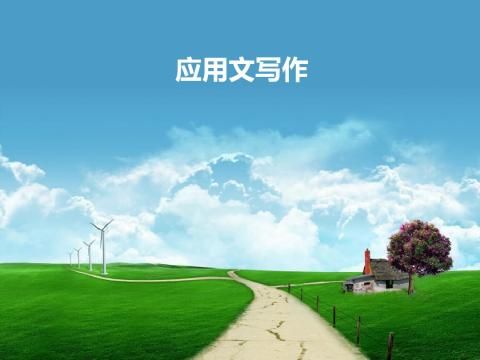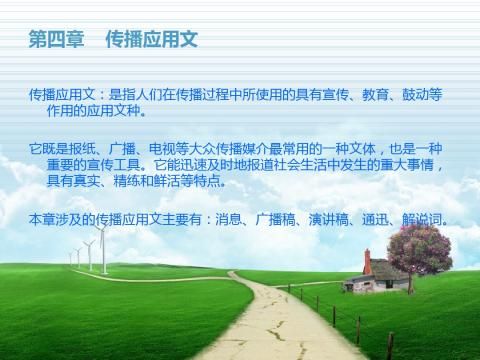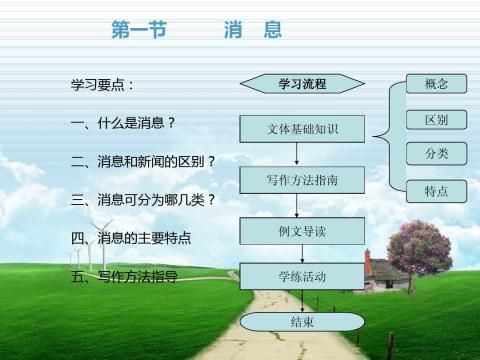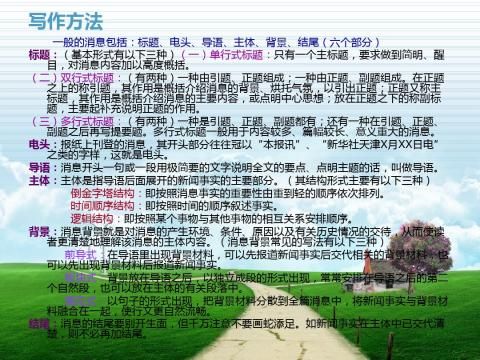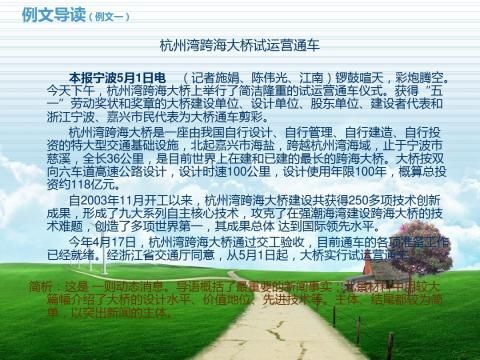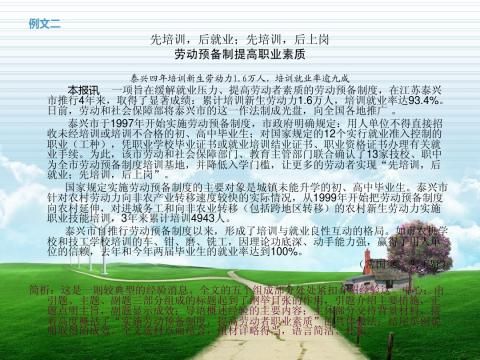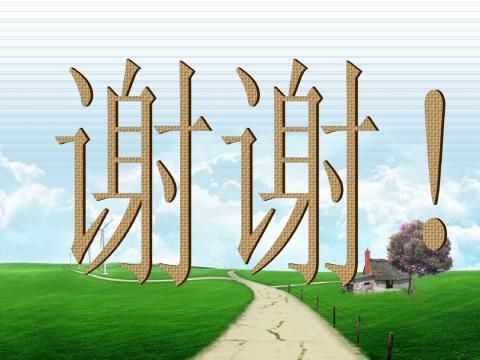 + 更多类似范文
┣
应用文写作 1200字
┣
应用文写作 1100字
┣
应用文写作 4500字
┣
应用文写作 1700字
┣ 更多
应用文写作范文
┗
搜索类似范文