How to write a summary
What's a summary?
A summary is a compact form of the main points of a longer work. Writing summaries is useful to you in that it helps you to develop the ability to grasp quickly and accurately the central idea of the piece that you read and capability to present it in a clear, concise and effective way.
Important points for consideration
1) The length of a summary is usually not more than one-third or one-fourth of that of the original piece.
2) Write the summary in your words. It should not be a mere collection of phrases and sentences from the original piece.
3) The summary should be a good piece in its own right in the sense that it observes the principle of unity, coherence, clarity, etc.
4) Follow the logical order of the original piece and try to convey its message fully and clearly.
The process of writing a summary
1) Read the original text thoroughly and carefully to get the whole picture—the subject, the thesis and the main supporting points( in many cases they are stated in the topic sentences at the beginning or end of a paragraph). Reread it if necessary.
2) Underline the thesis of the whole piece and the main point of each paragraph or section if they are directly stated, and sum them up briefly in your own words. You may use some key words, phrases or short sentences in your own sum-up work.
3) Examine the thesis and main supporting points and decide what is comparatively less important and can be omitted without much harm done to the basic message of the original text.
4) Think of a title for your summary according to your comprehension of the original text.
5) Express what is not omitted in your own words. Keep in mind that the points, facts and even the order of points and facts must correspond with those of the original. Your personal ideas and attitudes must not be thrust into the summary.
6) In the process of writing a summary, you may do the following things to the original,
? Omit some of the details.
? Reduce the examples.
? Simplify the descriptions.
? Use words and phrases to replace wordy sentences.
? Use general words instead of concrete words.
? Change the direct speech into indirect speech.
7) Proofread what you have written, paying special attention t grammatical and spelling mistakes. Make sure that your language is idiomatic.
第二篇:how to write a summary 怎样写英语总结 0字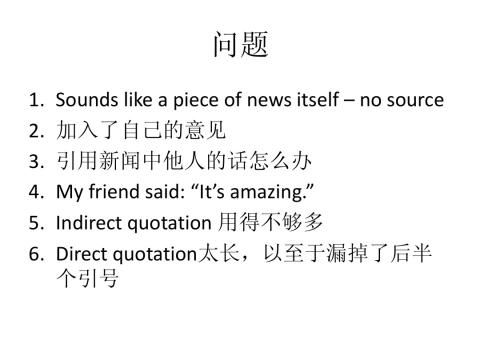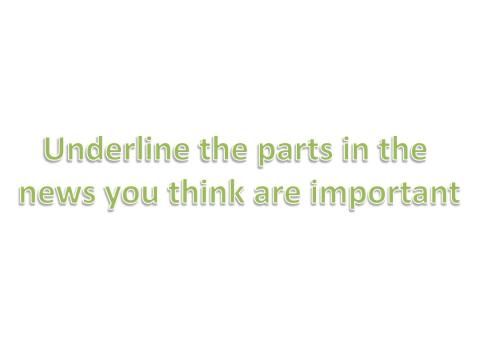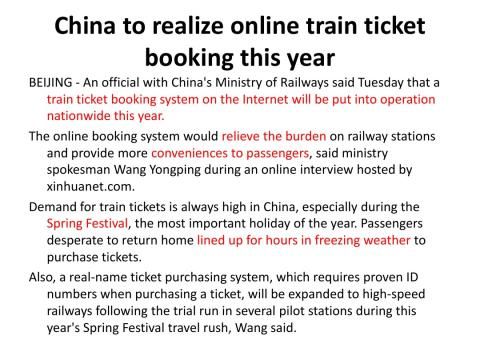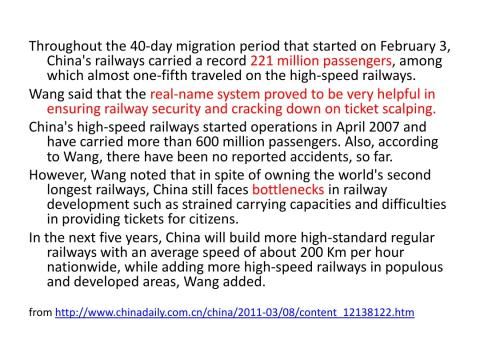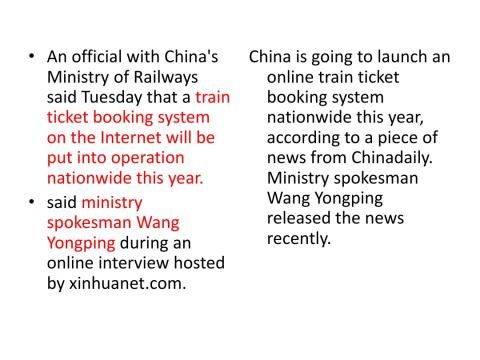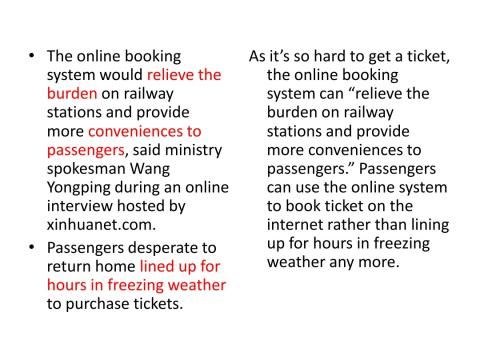 + 更多类似范文
┣
ARGUMENTATIVE ESSAY 10900字
┣
(no.1)从模仿中学习英语写作 7700字
┣
英国essay写作辅导解析 1000字
┣
高三英语教案 2500字
┣ 更多
argumentative essay 范文
┗
搜索类似范文