Los Angeles Lakers and Kobe Bryant Today my topic is about the Los Angeles Lakers and Kobe Bryant. And my purpose is that to let more people know and like them.
First I will tell you some information about the Los Angeles Lakers. The Lakers are a National Basketball Association team based in Los Angeles, California. The Lakers play their home games at Staples Center.The team was founded in 1948 in Minnesota and then relocated to Los Angeles. The Finals victory in 2010 gave the franchise their 16th championship, placing them second in NBA history.
And now I will introduce the greatest player in this team to you. His name is Kobe Bryant, my favorite NBA star.
Kobe Bryant is an American professional basketball player who plays shooting guard for the Lakers. Bryant enjoyed a successful basketball career at high school. He was selected in the 1996 NBA Draft by the Charlotte Hornets, then traded to the Los Angeles Lakers. As a rookie, Bryant earned himself a reputation as a high-flyer. He also assigned himself the nickname of "Black Mamba"
In 2006, Bryant scored a career-high 81 points, the second most points scored in a single game in NBA history. In the 2007–08 season, he was awarded the regular season's Most Valuable Player Award (MVP). After losing in the 2008 NBA Finals, Bryant led the Lakers to two consecutive championships in 2009 and 2010 and was named NBA Finals MVP on both occasions.
Kobe also has a happy family. In 1999, Kobe met
17-year-old Vanessa. They began dating and became engaged just six months later and then married in 2001. And now they have two daughters.
In my heart, I believe that Kobe Bryant will keep doing wonders. And I will support him and love him forever.
Thank you!
第二篇:Kobe Bryant PPT 0字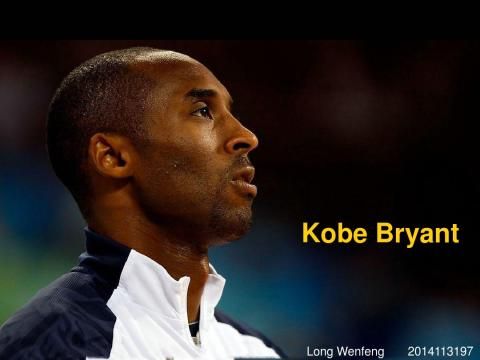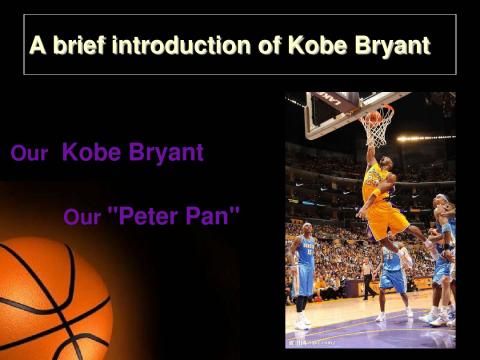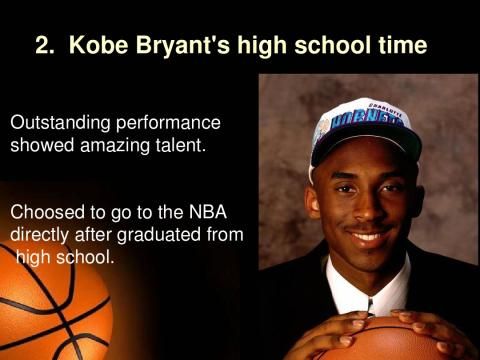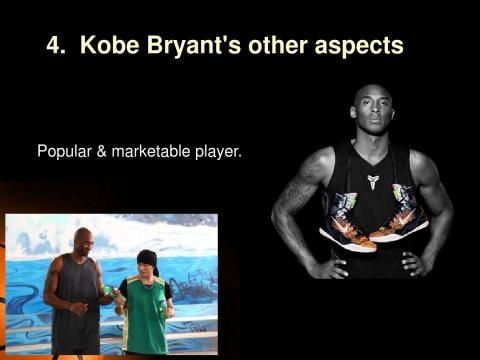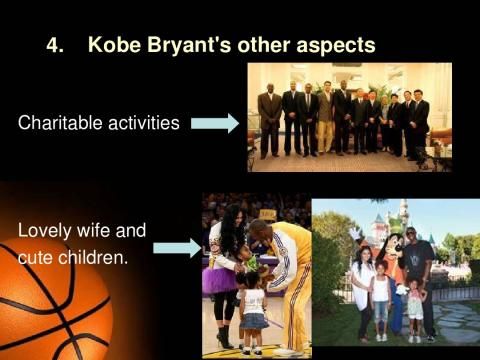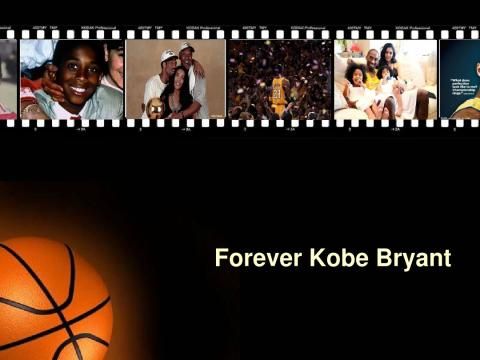 + 更多类似范文
┣
《文森特》读后感 600字
┣
英语散文:一位值得纪念的希腊人 1700字
┣
英语散文:一位值得纪念的希腊人_0 1700字
┣
英语散文:一位值得纪念的希腊人_0 1700字
┣ 更多
diogenes and alexander读后感
┗
搜索类似范文