U.S. declares Venezuela a national security threat, sanctions top officials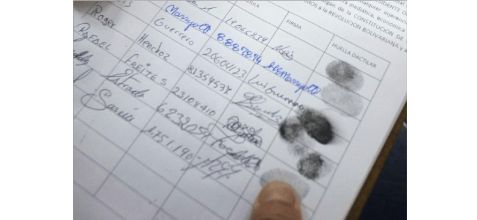 (Reuters) - The United States declared Venezuela a national security threat on Monday and ordered sanctions against seven officials from the oil-rich country in the worst bilateral diplomatic dispute since socialist President Nicolas Maduro took office in 2013.
U.S. President Barack Obama signed and issued the executive order, which senior administration officials said did not target Venezuela's energy sector or broader economy. But the move stokes tensions between Washington and Caracas just as U.S. relations with Cuba, a longtime U.S. foe in Latin America and key ally to Venezuela, are set to be normalized.
Venezuelan President Nicolas Maduro denounced the sanctions as an attempt to topple his government. At the end of a thundering two-hour speech, Maduro said he would seek decree powers to counter the "imperialist" threat, and appointed one of the sanctioned officials as the new interior minister.
Declaring any country a threat to national security is the first step in starting a U.S. sanctions program. The same process has been followed with countries such as Iran and Syria, U.S. officials said.
The White House said the order targeted people whose actions undermined democratic processes or institutions, had committed acts of violence or abuse of
human rights, were involved in prohibiting or penalizing freedom of expression, or were government officials involved in public corruption.
"Venezuelan officials past and present who violate the human rights of Venezuelan citizens and engage in acts of public corruption will not be welcome here, and we now have the tools to block their assets and their use of U.S. financial systems," White House spokesman Josh Earnest said in a statement.
"We are deeply concerned by the Venezuelan government's efforts to escalate intimidation of its political opponents," he added.
Venezuela called home its charge d'affaires in Washington for consultations, and Maduro accused Obama of a "colossal mistake" and "imperialist arrogance" similar to his predecessors Richard Nixon and George W. Bush.
"President Barack Obama ... has personally decided to take on the task of defeating my government and intervening in Venezuela to control it," Maduro said in a televised address.
In response, Maduro said he would on Tuesday ask the National Assembly, controlled by the ruling Socialists, to grant him decree powers - for the second time in his nearly two-year rule through a so-called Enabling Law, which critics blast as a power grab. Maduro also paraded the seven officials, hailing them as "heroes" and naming national intelligence head Gustavo Gonzalez, whom Washington accuses of complicity in violence against protesters, as new interior minister.
DENIED ENTRY
The two countries have not had full diplomatic representation since 2008, when late socialist leader Hugo Chavez expelled then-U.S. Ambassador Patrick Duddy. Washington responded by expelling Venezuelan envoy Bernardo Alvarez.
The list of sanctioned individuals includes: Gonzalez, the head of state intelligence service Sebin; Manuel Perez, director of the national police; and Justo Noguero, a former National Guard commander who runs state mining firm CVG. It also includes three other military officers and a state prosecutor.
The individuals' would have their property and interests in the United States blocked or frozen and would be denied entry into the United States. U.S. citizens and permanent residents would be prohibited from doing business with them. The White House also called on Venezuela to release all political prisoners.
"We've seen many times that the Venezuelan government tries to distract from its own actions by blaming the United States or other members of the international community for events inside Venezuela," Earnest said in the statement.
U.S. officials told reporters in a conference call that the executive order did not target the Venezuelan people or economy and stressed that upcoming legislative elections should be held without intimidation of government opponents.
The sanctions effectively confirm Venezuela as the United States' primary adversary in Latin America, a label that was for decades applied to Communist-run Cuba until Washington and Havana announced a diplomatic breakthrough in December.
Washington said last week it would respond through diplomatic channels to Venezuela's demand for it to cut the U.S. Embassy's staff in Caracas after the government called for a plan within 15 days to reduce staff to 17 from 100 at the American facility.
Commercial ties between Venezuela and the United States have largely been unaffected by diplomatic flare-ups, which were common during Chavez's 14-year-rule.
The United States is Venezuela's top trading partner, and the OPEC member in 2014 remained the fourth-largest supplier of crude to the United States at an average of 733,000 barrels per day - despite a decade-long effort by Caracas to diversify its oil shipments to China and India.
Opposition leader and twice-presidential candidate Henrique Capriles told Reuters the sanctions were a problem for a corrupt elite in the Maduro government, but not ordinary Venezuelans.
第二篇:时事新闻摘抄:US Senate votes to clear path for security agency funding 4000字
US Senate votes to clear path for security agency funding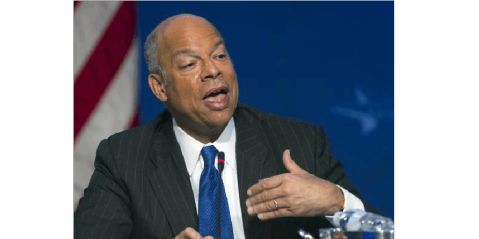 (Reuters) -- The Senate on Wednesday moved to avert a partial shutdown of the U.S. domestic security agency this weekend, voting to clear the way for a funding bill free of contentious immigration issues.
Hurdles remained, with conservative Republicans in the House of Representatives still opposed, and procedural negotiations threatening to delay final votes beyond a Friday funding deadline for the Department of Homeland Security.
The super-agency was set up after the Sept. 11, 2001, attacks to coordinate domestic efforts on combating security threats, such as those recently made by Somali-based Islamic militants against U.S. shopping malls. Homeland Security encompasses the Coast Guard and Transportation Security Administration as well as border, immigration and several other federal agencies.
A measure to fund the agency with $39.7 billion became the flashpoint in a fight by Republicans against Democratic President Barack Obama's recent executive order lifting the threat of deportation for millions of undocumented immigrants.
House Republicans approved a funding bill, but added provisions that would ban spending on Obama's immigration order, triggering weeks of partisan deadlock.
In a 98-2 vote on Wednesday, the Senate cleared the way to strip out the House's immigration provisions. Some of these would be voted on separately under the plan designed by Senate Republican Leader Mitch McConnell to end the deadlock.
BIPARTISAN SENATE SUPPORT
The Senate's overwhelming support for McConnell's approach signaled to the House that there is strong bipartisan support for drama-free funding of Homeland Security. But McConnell was still negotiating to try to speed up the process.
"I will offer a clean substitute and work to expedite consideration of the bill as amended to get it back over to the House this week," McConnell said on the Senate floor.
Democrats had insisted all along on a "clean" Homeland Security bill, free of the
immigration restrictions, and Obama had threatened to veto the House-passed measure. But House Speaker John Boehner, under pressure from restive conservatives in his party to fight Obama on immigration, declined to say if he would put a clean bill to a House vote. With the midnight Friday deadline approaching, Boehner told reporters he would make no decision on McConnell's plan until the Senate acts, adding: "We're in a wait-and-see mode."
Acceptance of the Senate plan would amount to capitulation and a loss of leverage on immigration, some House conservatives said, despite a federal judge's order in Texas last week to block the department from implementing Obama's orders.
"We're standing firm not to pass a clean DHS" bill, said Representative Tim Huelskamp, a Kansas conservative.
'GAME OF CHICKEN'
Should funding run out, Homeland Security would be forced to furlough about 30,000 employees, or 15 percent of its workforce. Essential personnel, such as airport and border security agents, would stay on the job, but would not be paid until new funding is approved.
Homeland Security Secretary Jeh Johnson and some of his predecessors pleaded at a news conference for Congress to swiftly pass the funding bill.
"What I don't think makes sense is to hold the entire set of operations of the Department of Homeland Security in abeyance as a hostage as the legislative branch starts to play a game of chicken with the president," said former Secretary Michael Chertoff, who served under Republican President George W. Bush.
A cut-off in funds also would suspend grants to states to support local counter-terrorism activities.
"This is not the time to engage in activities that would threaten our counterterrorism capabilities ... and effectively to hold our counterterrorism agencies hostage to political machinations in D.C.," New York Police Commissioner Bill Bratton told a news conference.
+ 更多类似范文
┣
时事摘抄(7月9日至7月26日) 3000字
┣
摘抄十篇 4600字
┣
美文摘抄 51000字
┣
摘抄 2200字
┣ 更多
摘抄新闻
┗
搜索类似范文